Youth Sports Trust
Leadership, Coaching & Volunteering (LCV) Lead School
The LCV network, part of the Youth Sport Trust Lead School Network, comprises of 50 schools who collectively support the Youth Sport Trust's mission to provide impactful leadership opportunities for young people. The Lead Schools are advocates for the power of leadership, coaching and volunteering opportunities for young people, and are key drivers of innovative work within this space.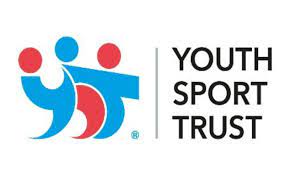 BGN through North Oxfordshire School Sport partnership (NOSSP) continue to be part of the Youth Sport Trust Leadership, Coaching and Volunteering (LCV) Lead School network. This is a national programme consisting of 50 "lead" schools who individually and collectively support young people to access leadership opportunities, to reflect on their leadership experience and to find appropriate exit routes to develop themselves as leaders, coaches and volunteers. LCV Lead Schools are beacons of best practice in their counties, promoting an increased profile and additional opportunities for young leaders in their area. LCV Leads play two essential roles: influencing and driving innovative leadership practice across the county providing support and guidance to schools and partners, and delivering targeted interventions appropriate to area of need. We have the opportunity to focus more specifically on the relationships and partnerships forged across a county which can positively impact the opportunities available for young people. Reaching into areas most in need. We lead and deliver one targeted intervention, which is focussed around Girls as Coaches.
NOSSP will also drive forwards the engagement of underrepresented groups identified by the Leadership & Volunteering Insight Survey into general leadership opportunities within schools. Over the coming years the focus will be on understanding and measuring impact particularly looking at pathways for young people and transition through an Insight Community to drive future Lead School strategy.