Our Curriculum
Our curriculum; intent
At BGN, we believe that every child is unique and throughout their journey they experience quality first teaching. Every subject has been well planned and there is a consistency of delivery within and across year groups. We believe that by the time a student leaves BGN, they have not only the academic knowledge and skills to take them to the next stage of their life but also the social skills and resilience to make them confident citizens.
The curriculum at BGN challenges and supports all learners to make excellent progress. It focuse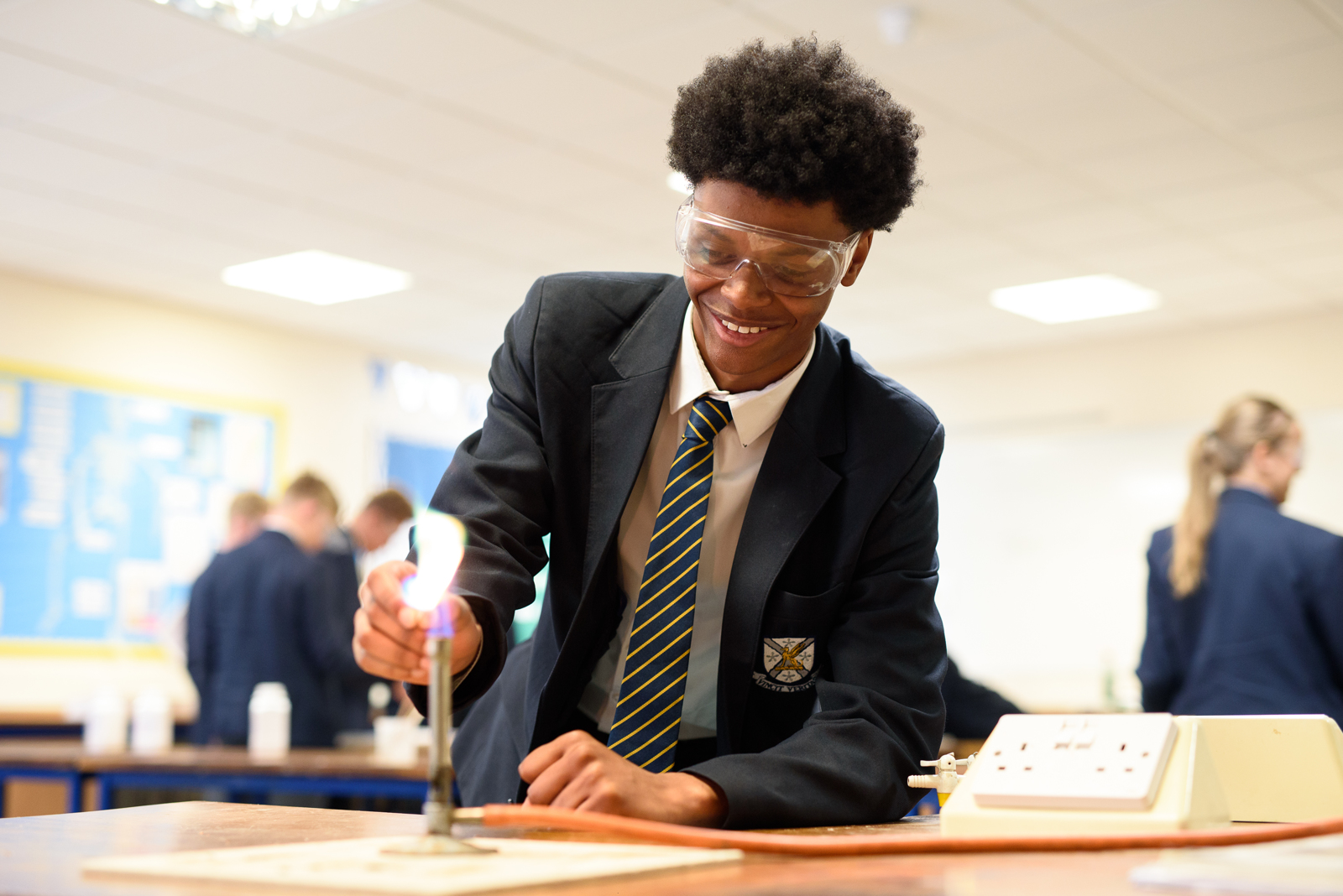 s on the "big picture' of each subject and lessons are sequenced to ensure that all students are able to make links between lessons, build on prior learning and understand the end point of their learning. Schemes of work are coherent and are planned to sequence the learning over time, focusing on the key concepts of the subject and identifying opportunities to interleave prior learning. Post pandemic, curriculum plans have been adjusted to ensure any gaps in knowledge as a result of lockdown, are addressed. Tuition funding will be used to support the recovery curriculum for students identified with a learning gap caused by the pandemic.
Our curriculum; implementation
The curriculum in Key Stage 3 gives priority to Religious Education, the core subjects at Key Stage 3 ( English, Maths, Science) and the foundation subjects (Art and Design, D&T, Geography, History, Computing, Music, PE, Languages and PSHE). At the end of KS3 students are given advice and guidance when selecting their options to ensure, where appropriate, the EBacc subjects form part of their choice and that their choices lead to a clear progression route post 16. Our model is for a 3-year Key Stage 3 and a 2-year Key Stage 4. However, within the core subjects of RE, Maths, English and Science, GCSE teaching begins at an earlier stage, with linear progression from Year 7. The curriculum is not narrowed and where appropriate and necessary, is adapted for SEND students. We offer a range of GCSE and Level 2 qualifications and provide academic and pastoral support for students when they make their option choice. The proposition who achieve the E.Bacc is above national average. At KS5 we offer a range of academic A Levels and vocational Level 3 qualifications and all students are expected to take three subjects and also complete an Extended Project Qualification which is taught by the Religious Studies Dept. Students are expected to resit GCSE Maths and/or English if they did not achieve Grade 4 at the end of Year 11.
The Catholic Life and spiritual development of students is a priority. The core RS programme is delivered through all Key stages fo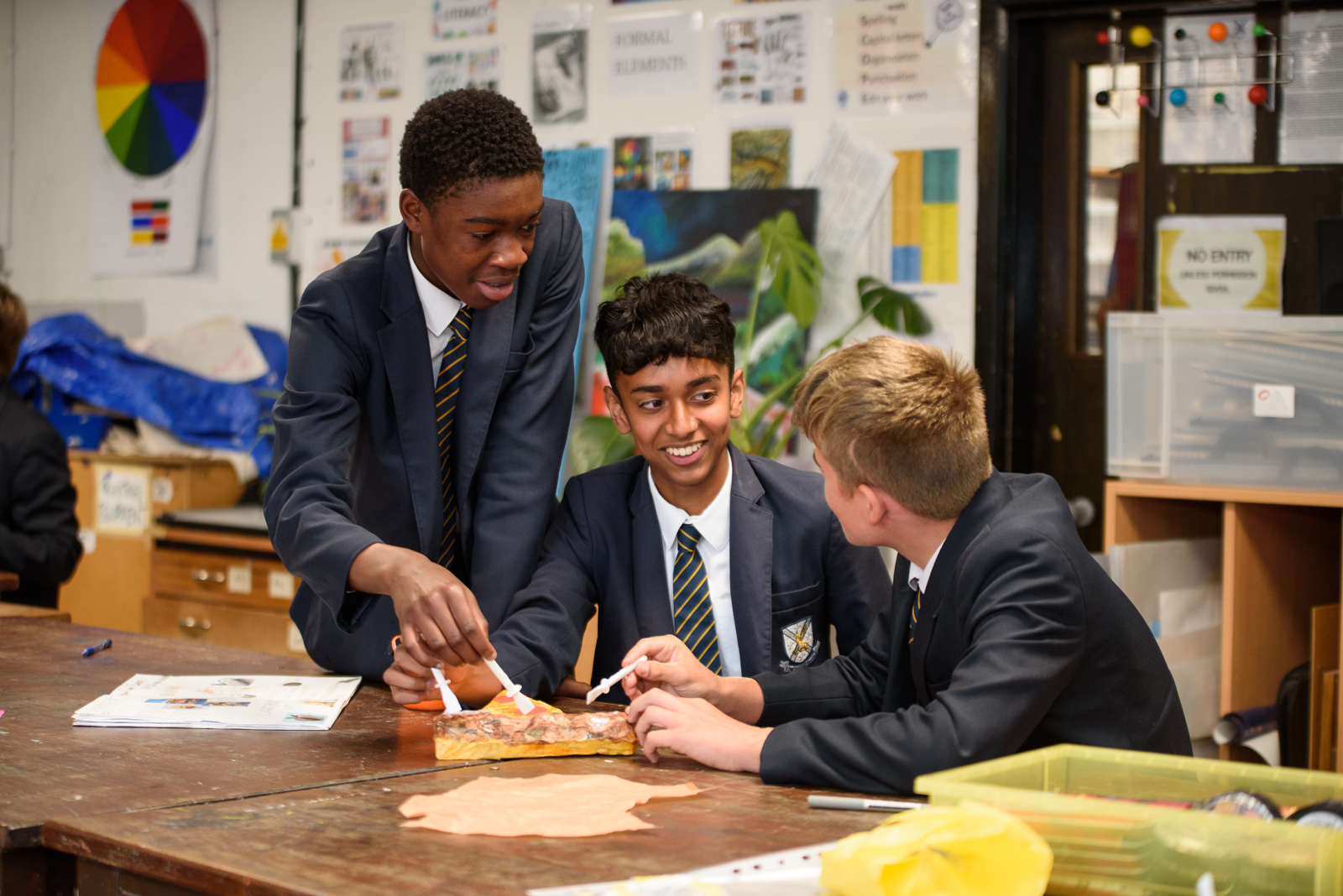 cused with lessons designed by the RS department and delivered in a programme throughout the year. All students take GCSE RE and at Key Stage 5 they are expected to complete an EPQ.
Computing is delivered to all at Key Stage 3, and we have two pathways for students in Key Stage 4 with a GCSE in Computer Science and also OCR IMedia offered as options. At Key Stage 5, we offer a BTEC Level 3 ICT. Vocational Education is an essential part of a broad curriculum, and we continue to offer BTECs both pre and post 16. We feel it is important that students have the opportunity to study particular career specific subjects that have a partially different method of assessment.
Personal Social and Health Education (PSHE) and Relationships and Sexual Education (RSE) and Careers Information Advice and Guidance (CIAG) are taught throughout all three Key Stages. In years 7 and 8, it is delivered by the PE department and there has been a real focus on linking the mental health and wellbeing, with the physical. For Years 9, KS4 & KS5 they are delivered through a planned programme of tutorials and assemblies and drop-down sessions. There is also a whole school conference day that covers wide areas of the Pastoral Curriculum for all years. In addition, all students in year 10 and year 12 undertake a week of work experience.