Careers Education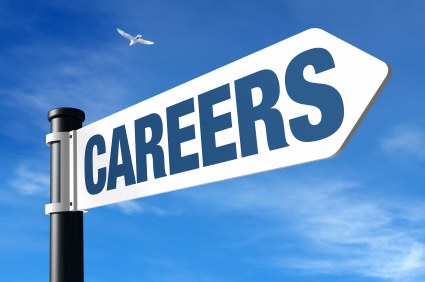 Careers Education continues to be an important aspect of a student's development. From Year 7 upwards, students have lessons, conferences and individual interviews to help identify:
areas of interest
skills and qualifications needed
courses and training available
individual skills and personal qualities
In Years 10 and 12 all students have a week of work experience to introduce them to the adult environment and world of work. Often expectations are different and it is a useful exercise for students to find out what they may be interested in.
We are supported by many organisations who ensure that students have up-to-date advice. Year 10 students each have individual interviews conducted by members of the Banbury Rotary Club. Year 11 students are presented with expert information about the range of Post 16 options and the different providers, including Banbury and Bicester College National Apprenticeship Service, OXtrain, Isis Training, Prospectus, Zenos, Sainsbury's, Warwickshire College and a recruitment agency.
The 6th Form is encouraged to prepare for university entrance and attend Open Days to gain a valuable insight into expectations and life away from home. A detailed programme of support through the Adviza service ensures that whatever the aspirations of the students, appropriate advice is given.
We have a range of facilities to support students in school. These include:
Careers Library
Computer Programmes including KUDOS, Careerscape and Careerbox
Careers Companion On-Line, www.careerscompanion.co.uk, a web page resource enabling students to access different websites to gain up-to-date information on jobs.
Area Prospectus, www.oxfordshireprospectus.co.uk
UCAS support (organised by Mrs S O'Donnell and Mrs M Ellul)
Careers Programme (organised by Mrs L Harris)
Work Experience and Placements (Yr 10 organised by Mrs S Lillis. Yr 12 organised by Mrs R Peel). The work experience form can be downloaded and is available below.
BGN students have support from our "ADVIZA" Careers Advisor who can be contacted via the school.
Adviza is a service for 13-19 year-olds aiming to support individuals to achieve in school and accesses specialist services e.g. School Nurse as appropriate. The service is also available in Banbury for young adults at The Hub, Woodgreen, Hilton Road, Banbury, Ox16 0EJ. Tel: 01865 328440. This is an excellent service which helps to co-ordinate support for our students.